Registration for this year's tournament is now FULL!
Thank you to all our sponsors for your continued support! See you August 18th!
About the Trust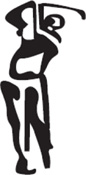 The Michael Mutcheson Memorial Trust (MMMT) fund, established in memory of Mike Mutcheson, was started in 1996 for the purpose of raising money for scholarship awards to assist worthy high school graduates involved in athletics, located in Milton, Ontario where Mike lived and in Morden, Manitoba where he grew up, in their pursuit to secure a higher education.
Over the years, the foundation has received tremendous support from the community and in 2003 had accumulated sufficient surplus funds to award scholarships in perpetuity. Since that time, the focus of the foundation has evolved to supporting a variety of organizations dedicated to helping children and whenever possible that tie-in sport and exercise.

Subscribe to our tournament mailing list